Internal Medicine
Internal medicine is a non-surgical medical specialty concerned with diseases of internal organs in adults. Internists may be either generalists o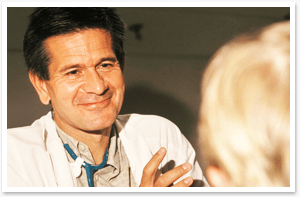 r specialists and are skilled in disease prevention and in managing complex disorders of the body.
At Confluence Health our general internists are personal physicians developing long-term relationships with patients. Internists give patients regular physical examinations, offer preventive care, diagnose and treat most non-surgical illnesses and refer serious or unusual cases to an appropriate specialist.
Our internal medicine providers take pride in caring for their patients and take a team approach to work with other medical specialist to manage the care of our patients when other issues arise. Our providers work together with all of the providers and experts at Confluence Health and provide referrals to additional expertise where needed.
Related Providers Internal Medicine