Accreditations & Awards
Over the years, Confluence Health has been recognized by numerous organizations for our commitment to quality, safety, innovations, and excellence. The following are a few of our more recent recognition's:

By earning accreditation, Confluence Health has demonstrated it meets or exceeds patient safety standards (Conditions of Participation) set forth by the
U.S. Centers for Medicare and Medicaid Services. DNV GL's accreditation program is the only one to integrate the ISO 9001 Quality Management System with the Medicare Conditions of Participation.
The ability to integrate ISO 9001 quality standards with our clinical and financial processes is a major step forward.
DNV GL's accreditation program, called NIAHO® (Integrated Accreditation of Healthcare Organizations), involves annual hospital surveys – instead of every three years – and encourages hospitals to openly share information across departments and to discover improvements in clinical workflows and safety protocols.
---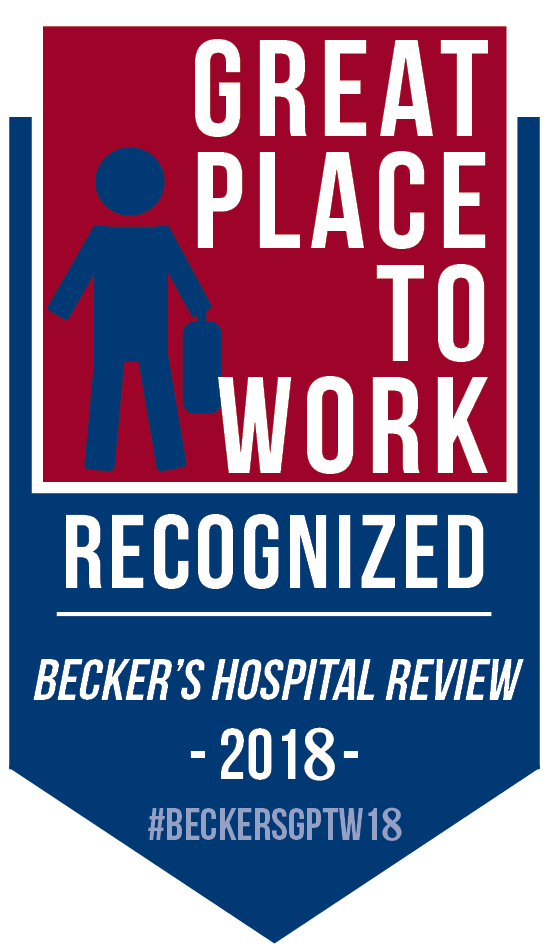 Becker's Healthcare named Confluence Health in its 2018 & 2017 "150 Great Places to Work in Healthcare" list.
Becker's Healthcare named Confluence Health in its 2018 "150 Great Places to Work in Healthcare" list. The list recognizes hospitals, health systems and organizations committed to fulfilling missions, creating outstanding cultures and offering competitive benefits to their employees. We are proud to be honored for the 2nd year in a row.
---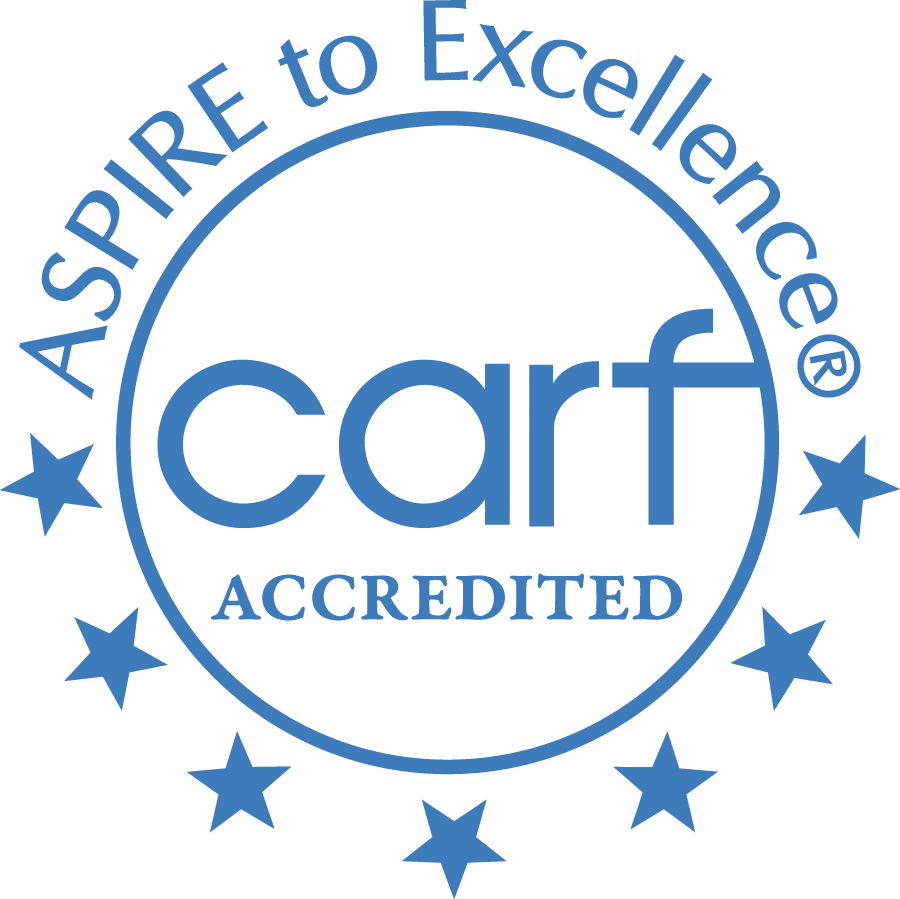 The Rehabilitation Center at Confluence Health Hospital | Mares Campus recently had its inpatient rehabilitation program re-accredited for a three-year period by CARF—the Commission on Accreditation of Rehabilitation Facilities—which is an independent, nonprofit, international accreditor of health and human services. Additionally, the Rehabilitation Center was accredited by CARF as a Stroke Specialty Program, which was the first time the hospital received that designation.
---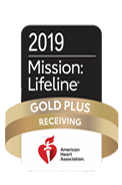 American Heart Association's Mission: Lifeline® Gold Plus Receiving Quality Achievement Award 2019, 2018 & 2017 — Recognizes Confluence Health Hospital | Central Campus's commitment and success in implementing a high standard of care for heart attack patients. Achieving 85% or higher composite adherence to Mission: Lifeline® STEMI Receiving Center Performance Achievement indicators for consecutive 24-month intervals 75% or higher compliance on all Mission: Lifeline® STEMI Receiving Center quality measures, and First-Door-to-Device time of 120 minutes or less for transfers to improve the quality of care for STEMI patients.
---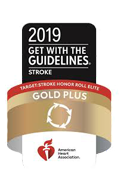 Get with the Guidelines Stroke Gold Plus Quality Achievement Award and Target Stroke: Honor Roll by the American Heart Association/American Stroke Association — Recognizes Confluence Health Hospital | Central Campus's commitment and success in implementing excellent care for stroke patients. Achieving 85% or higher compliance with all Get with the Guidelines – Stroke Achievement Measures and 75% or higher compliance with five or more Get with the Guidelines – Stroke Quality Measures for two or more consecutive years and achieving Time to Thrombolytic Therapy < 60 minutes 50% or more of applicable acute ischemic stroke patients to improve quality of patient care and outcomes
---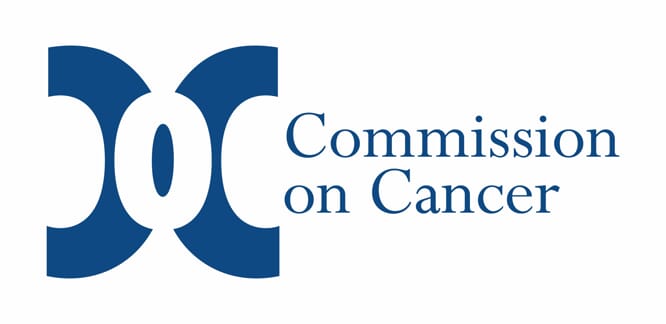 Commission on Cancer accreditation, which accredits cancer care programs in the United States. The combined inpatient and outpatient program received full accreditation with seven areas of commendation and four areas of best practice (nursing care, survivorship program, genetics counseling and palliative care).
---

Anticoagulation Center of Excellence by the Anticoagulation Forum — This honor demonstrates Confluence Health's goal of offering the highest level of care and the best possible outcomes for patients taking antithrombotic medications.
---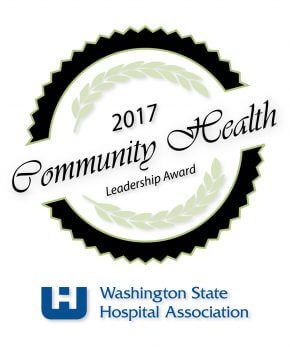 The Community Health Leadership Award is given annually to a health care organization that is serving its community's broader health needs in innovative and lasting ways. We are looking to recognize organizations that are not just serving patients, but are making their entire communities healthier. "Health care is traditionally thought of in terms of hospital stays or visits to an outpatient clinic, but a major focus of health care today is community wellness," WSHA President and CEO Cassie Sauer said. "Hospitals such as Central Washington have become important community partners when it comes to proactively helping residents live healthier lives." The Confluence Health Hospital | Central Campus program places medication disposal boxes at pharmacies throughout Chelan, Douglas, Grant and Okanogan counties. In their first weekend of use, the disposal sites located in Wenatchee collected nearly 70 gallons of unused and unwanted medications. Since April, more than 340 gallons of prescription medications have been deposited into active medication boxes. Funded by the Confluence Health Foundation, Confluence Health Hospital | Central Campus plans on deploying 27 new medication disposal boxes with the next five years.
---
SightLife – Outstanding Donor– In 2017, 71 patients became cornea donors. Potentially 142 people can see today because of our dedication to organ, tissue & cornea donation combined with our continued dedication to the community, our patients & families. CWH will be presented with the 2017 SightLife Vision Award in Recognition of its Outstanding Contribution to Cornea Donation at an upcoming leadership meeting.
---
LifeNet Health – Referral Achievement Award– For extraordinary donation efforts in 2018, Confluence Health has been recognized for outstanding efforts in organ and tissue donation.
---
LifeCenter Northwest – 2018 Organ Donation Referral Achievement Award– Timely referrals have a significant impact on organ donation outcomes. Hospitals with high donation rates tend to excel at recognizing referral criteria and making timely calls, maintaining the opportunity for donation, and collaborating with LifeCenter Northwest for a planned donation discussion. This is an impressive accomplishment, requiring vigilance and sustained commitment to ensure every possible donation opportunity is realized.
---
The Breast Imaging Center of Excellence (BICOE) designation is awarded to breast imaging centers that achieve excellence by seeking and earning accreditation in all of the ACR's voluntary breast-imaging accreditation programs and modules, in addition to the mandatory Mammography Accreditation Program.