Allergy
Living with the symptoms of allergies and asthma can range from being annoying to potentially life threatening.
That is why our entire focus is on you, our patient. Our goal is to help you breathe easier season after season by focusing on disease processes such as: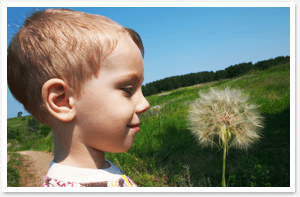 Asthma
All kinds of allergies
Eczema and skin rashes
Hives/swelling
Chronic cough
Chronic or recurrent sinus, ear or bronchial infections
Anaphylaxis
Immune deficiency
We also focus on:
Allergy testing
Allergy Injections – Available in Wenatchee, Moses Lake and Omak and requires a consultation with one of our allergists to develop an individualized plan of care
Contact allergy skin testing (for evaluation of contact dermatitis)
Venom immunotherapy and drug desensitization
Allergy Relief
Spring isn't the only time you may experience sneezing, itchy watery eyes and congestion which can be a problem year round. Molds and dust mites are the leading cause of allergies during the fall as well. Mold spore counts peak in late summer and early fall and are especially problematic for people with asthma and allergies. You could come in contact with outdoor molds in gutters, soil, wood piles and under fallen leaves. Indoor molds are commonly found in basements shower stalls and near washing machines and dryers. Dust mites typically cause problems in the fall months when they're stirred up by ventilation systems. The same happens when turning on the furnace which distributes mold and mites that have been sitting idle all summer.
Treat Allergies Before They Start
Experts say you should treat Allergies before they start, however many people mistakenly think that they should wait and treat seasonal allergy symptoms after they begin, nevertheless the best way to get relief is to prevent them before they start. Whether seasonal or year-round, you could be putting yourself at higher risk for more frequent viral and bacterial respiratory infections if not controlled properly. Make an appointment before the cold season hits with an Allergist to see if allergies are affecting your health. Depending on your symptoms, your provider may recommend trying an over-the-counter option, prescription medication, or a combination of both. You do not have to suffer through allergies!
Allergy Injections
Please check in with the Allergy receptionist for your injection and have a seat in the waiting room. Injections are given first come, first serve. There is a required 30 minute wait in our office after each injection since most reactions occur within this time frame. In case of a reaction, medications will be given to reverse the shot reactions. This will require you to stay longer to be observed. We make every effort to make your wait as short as possible. It is a great time to do homework, catch up on that great novel, or connect to our guest WiFi and surf the internet or participate in social media.
Here are a few tips to minimize your wait:
Come in earlier in the day if possible. Our busiest times are from 3 p.m. - 5 p.m.
Try to keep to a schedule and come in the same time each month making it easier to remember that it is Shot Time.
Related Providers Allergy