Radiation Oncology
The radiation oncology specialty is an integral part of our Cancer Program, offering state-of-the-art radiation treatments.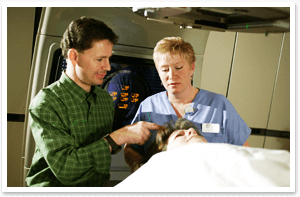 Radiation Therapy is the treatment of disease, especially cancer, using X-rays or similar forms of radiation.
Treatments are delivered at our Wenatchee campus. Follow-up appointments are available in Wenatchee and Moses Lake. Transportation and lodging assistance is available for travel to and from Moses Lake. Lodging assistance is available for patients traveling from Omak.
Resources:
Related Providers Radiation Oncology