Heart & Vascular Care
Providing Quality Cardiology Services Throughout North Central Washington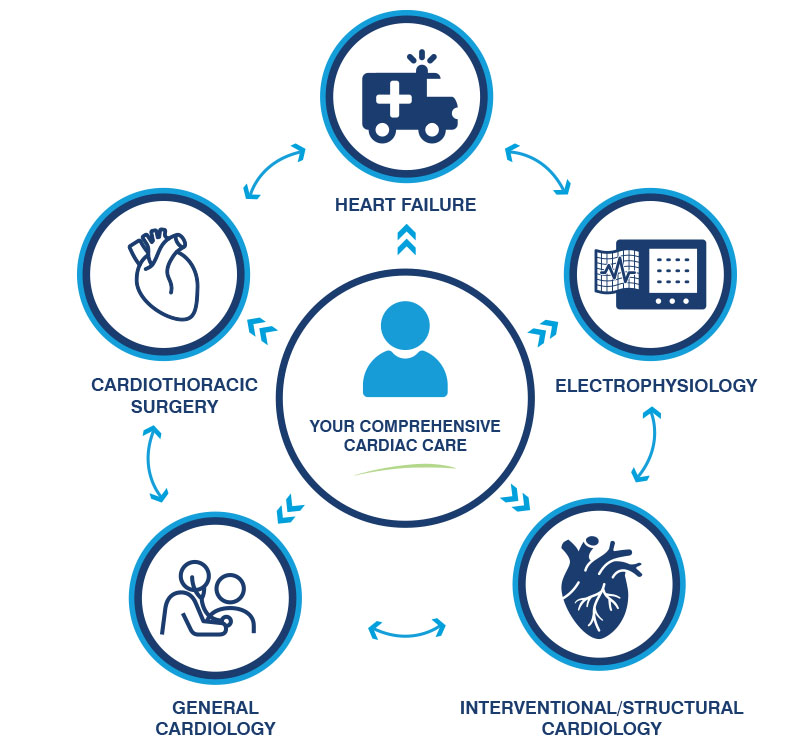 At Confluence Health Heart and Vascular Care, we offer comprehensive state-of-the-art cardiac services close to home. More residents of North Central Washington are choosing Confluence Health for their care rather than making the trip to Seattle or Spokane.
Heart and vascular health are something everyone should be aware of. Heart disease is the number one cause of death worldwide. This is due in large part to the fact that it is a silent killer. People often do not realize they have heart disease until a heart attack, stroke, or other cardiac event occurs. However, by practicing heart-healthy habits and receiving regular checks of your blood pressure and cholesterol levels, you can prevent heart disease and keep the cardiovascular system healthy for years to come.
Our Heart & Vascular Care Services Include:
What You Should Know About Heart Disease
Heart disease is primarily caused by a sedentary lifestyle, high-fat diet, and high blood pressure. The most common form of heart disease is atherosclerosis. This is a condition where large quantities of plaque have lined the arteries, making it harder for blood to flow freely through the veins. Atherosclerosis raises blood pressure and makes it easier for blood clots to form. The best thing you can do to prevent heart disease is make healthy lifestyle choices.
Some strategies you can use to prevent heart disease include:
Losing excess weight
Monitor salt and cholesterol intake
Get at least 30 minutes of physical activity per day (you can break sessions up into 10-minute or 15-minute sessions throughout the day if needed)
Limit alcohol intake (2 drinks per day for men, 1 for women)
Don't smoke
Learn stress management techniques
Maintain a consistent sleep schedule
Manage diabetes
Your risk factors for heart disease increase if someone in your family has had it and you're over 45 years old. Be sure to discuss your risk factors with your doctor.