Stroke Center
We're Here in Your Time of Need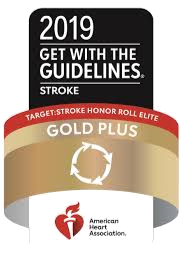 When it's a Stroke, every minute counts. That's why stroke care from the acute period to rehab is a priority at Confluence Health.
Successful stroke care involves all of our hospital departments, working together according to our stroke care protocols. We're proud to be designated as a Primary Stroke Center by The Washington State Department of Health and have been recognized by the American Heart Association/American Stroke Association "Get with the Guidelines" as a Gold Plus Achievement Award and Target Stroke Honor Roll for 2019. We have been consistently recognized and awarded for our quality Stroke Care and dedication to improving our Quality and Service to our Clients.
Click here to learn more about our approach to stroke treatment.
What Are the Warning Signs of a Stroke?
Call 9-1-1 right away for new or worsening stroke symptoms: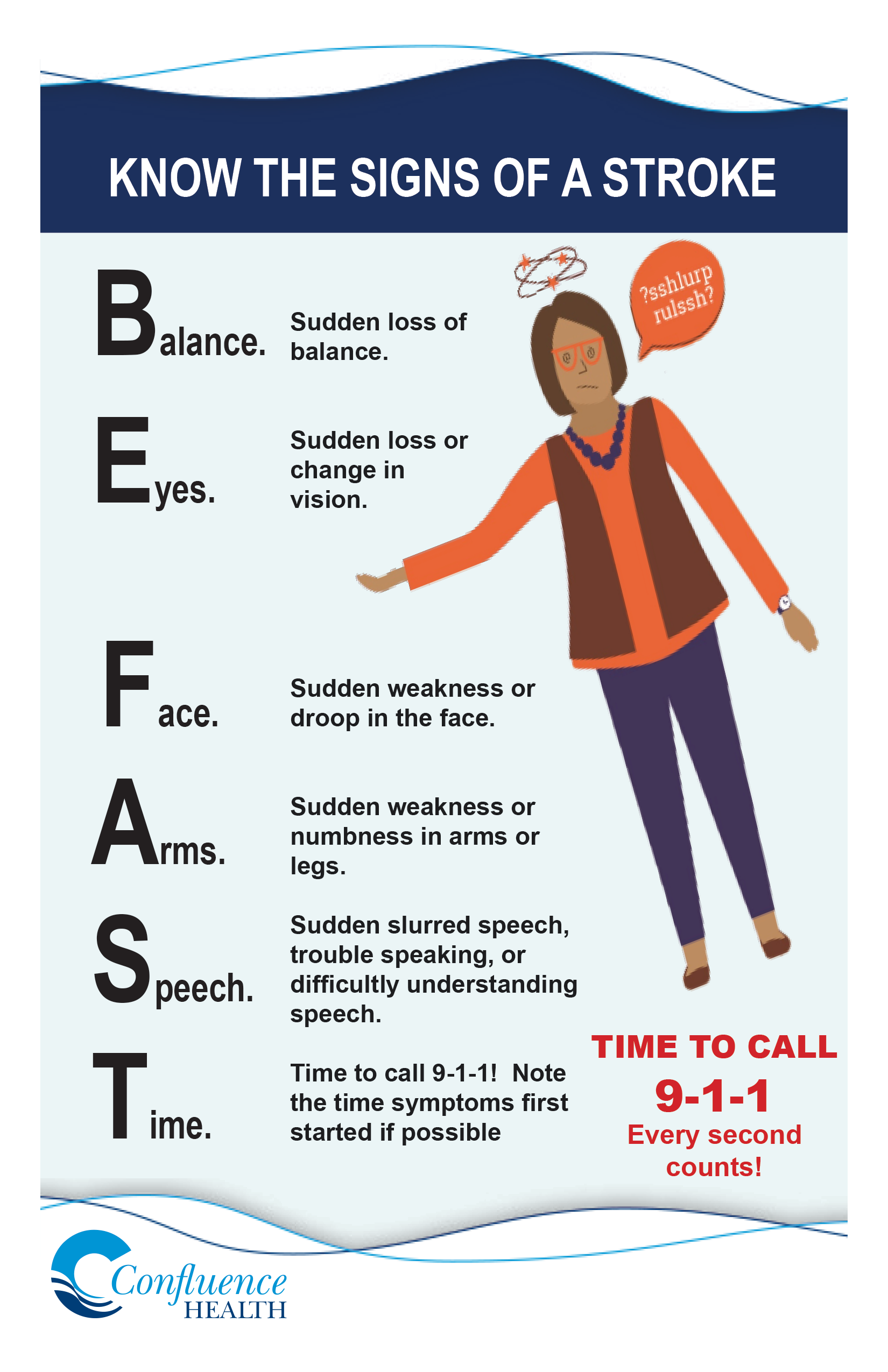 Sudden weakness or numbness in your face, arm or leg, especially if it affects just one side of your body.
Sudden confusion, difficulty speaking, or having a hard time understanding others.
Sudden trouble seeing in one or both eyes. This may be double vision, tunnel vision, loss of vision, dimness, or a "curtain" going across your eye.
Sudden trouble walking, dizziness, or a loss of balance or coordination
Sudden severe headache with no known cause
What Is a Stroke?
A stroke occurs when the brain is cut off from its supply of blood and oxygen. Most strokes are ischemic strokes, which are caused by a blood clot in the arteries leading to the brain. The longer the brain goes without oxygen, the more brain cells will be damages. This is why it is important that you know the warning signs of a stroke and seek emergency treatment right away when they occur.
Brain damage from a stroke can lead to physical and mental debilitation. Depending on the severity of the stroke, some patients will need to enroll in a stroke rehab program to recover from the damages.
For more information about strokes and how to prevent them, be sure to learn more about your stroke risk factors.