Acute Rehab
Inpatient Acute Rehab
Dedicated Care for Patients Who Need Help Returning Home
Inpatient Acute Rehabilitation is located at Confluence Health Hospital | Mares Campus 3rd floor. We offer comprehensive medical rehabilitation services to patient's throughout North Central Washington State. Patients with recent medical issues such as stroke, brain injury, spinal cord injury, multiple trauma, amputation, and other diagnosis with physical and/or cognitive impairment can benefit from this specialized program. See below for a list of services offered.
Inpatient rehab services include:
Physical Therapy
-

Physical Therapists provide a comprehensive evaluation of patient's safety and movement skills.

Occupational Therapy
-

Occupational Therapists help patients be as independent as possible at home and in the community.

Speech Pathology
-

Speech Pathologists work to improve cognitive skills like memory, organization, reasoning and problem solving.

Nursing & Dietary Services


- 24/7 Nursing support that works with therapies to maximize patients' level of function and help patients achieve their individual goals.

- Registered dietitian services provide individual support and guidance to help patients maintain a healthy lifestyle.

Recreational Therapy


- Recreational Therapy services help you function in the community and get back to the activities you enjoy. Specific services include therapy evaluation and functional leisure skills re-training.

Care Management -

Social Workers provide supportive counseling, assist in establishing discharge goals and provide help in completing applications and referrals for support services in the home.
Contact our Admissions Coordinator at 509.881.0509 to learn more about our inpatient acute rehabilitation services.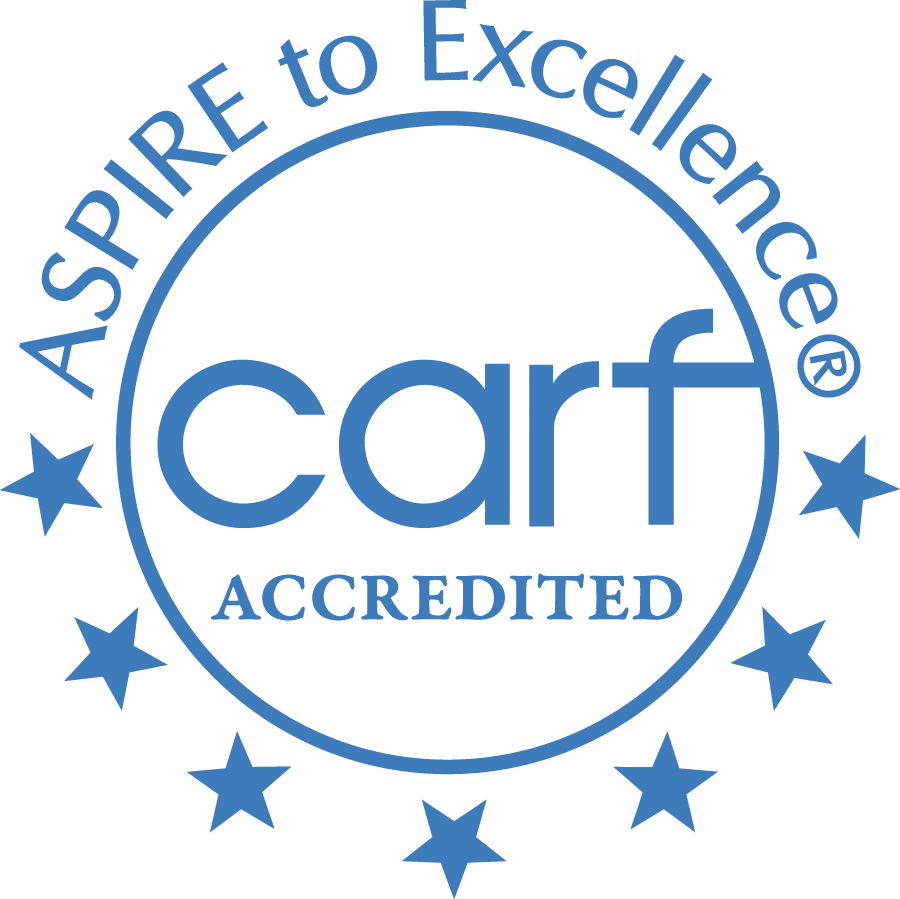 Our Rehabilitation Center is accredited by CARF International—an independent, accrediting body of health and human services—demonstrating our commitment to continuous quality improvement and our conformance to proven standards for business practices.
Resources:
Annual Reports:
Related Providers Acute Rehab