Pediatric Vaccine Info
Well Child Checks are designed to ensure children's growth and development are on track. It is a schedule of screenings and assessments recommended from infancy through adolescence. Well Child exams screen for physical, social and emotional health. You can get immunizations during visits to your pediatrician or primary care provider.
Our pediatricians and family medicine providers are Board Certified with the American Academy of Pediatrics or the American Board of Family Practice, and follow the Bright Futures/American Academy of Pediatrics comprehensive health guidelines for Well Child Checks.
Immunizations are not always fun - but they are important, and can protect yourself and your children against disease. To prepare for your visit, please see information below on Confluence Health's recommended vaccine schedule.
Vaccine Schedule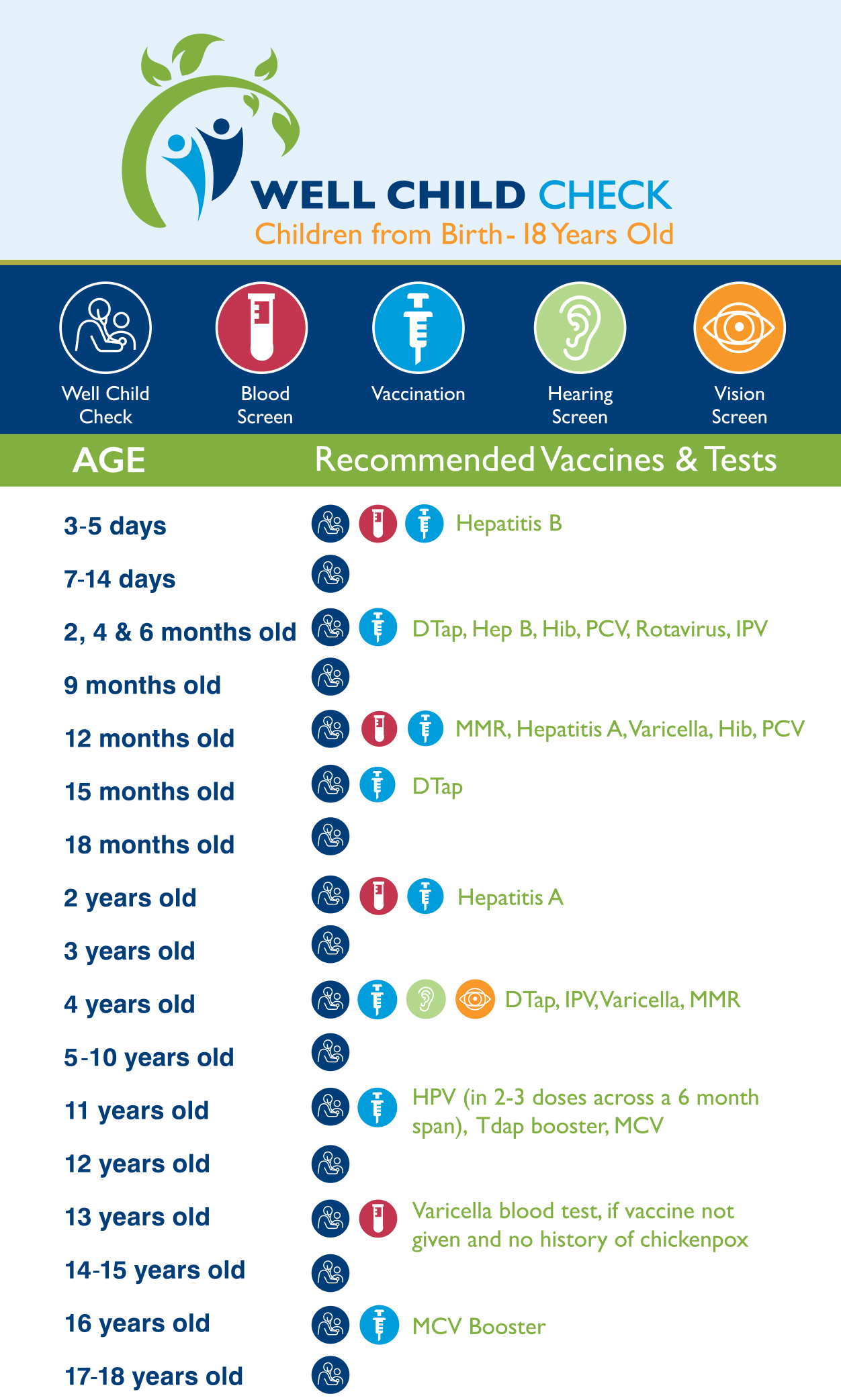 Vaccine Information
The Centers for Disease Control and Prevention (CDC) and the American Academy of Pediatrics (AAP) outline the recommended vaccinations to be given. Listed below are links to common childhood vaccines, recommended vaccine schedules, a Parents' Guide to Immunizations and other immunization information.
For current recommendations regarding the COVID-19 vaccine please click here
Related Providers Pediatric Vaccine Info