Orthopedic Therapy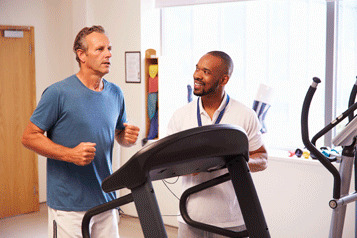 Orthopedics is a field of health care involving disorders of the musculoskeletal system. At Confluence Health, our team includes therapists who are board certified in Orthopedics through the American Board of Physical Therapist Specialties. A physical therapist will evaluate conditions that affect the body's ability to move and implements treatment using an evidenced-based approach tailored to each individual's specific needs and goals. We treat conditions from head-to-toe!
Common orthopedic conditions that physical therapists treat include:
Headaches/facial pain including TMJ disorders
Neck pain
Shoulder pain due to tendinopathy, impingement syndrome, rotator cuff pathology, instability, and osteoarthritis
Elbow disorders, such as lateral epicondylagia (lateral elbow pain) and nerve entrapment syndromes
Lumbar (lower back) pain
Hip pain due to tendinopathy, femoral-acetabular impingement syndrome (FAI), labral pathology, and osteoarthritis
Knee pain due to patellofemoral disorders, tendinopathy, meniscus injuries, ligament injuries, and osteoarthritis
Ankle and foot pain due to plantar fasciitis, tendinopathy, ligament sprains, osteoarthritis, and nerve entrapment syndromes
Give us a call to set up an appointment with one of our orthopedic specialists to talk about what's holding you back from the activities you enjoy.
Related Providers Orthopedic Therapy