CWH Wins Three Awards for Stroke Program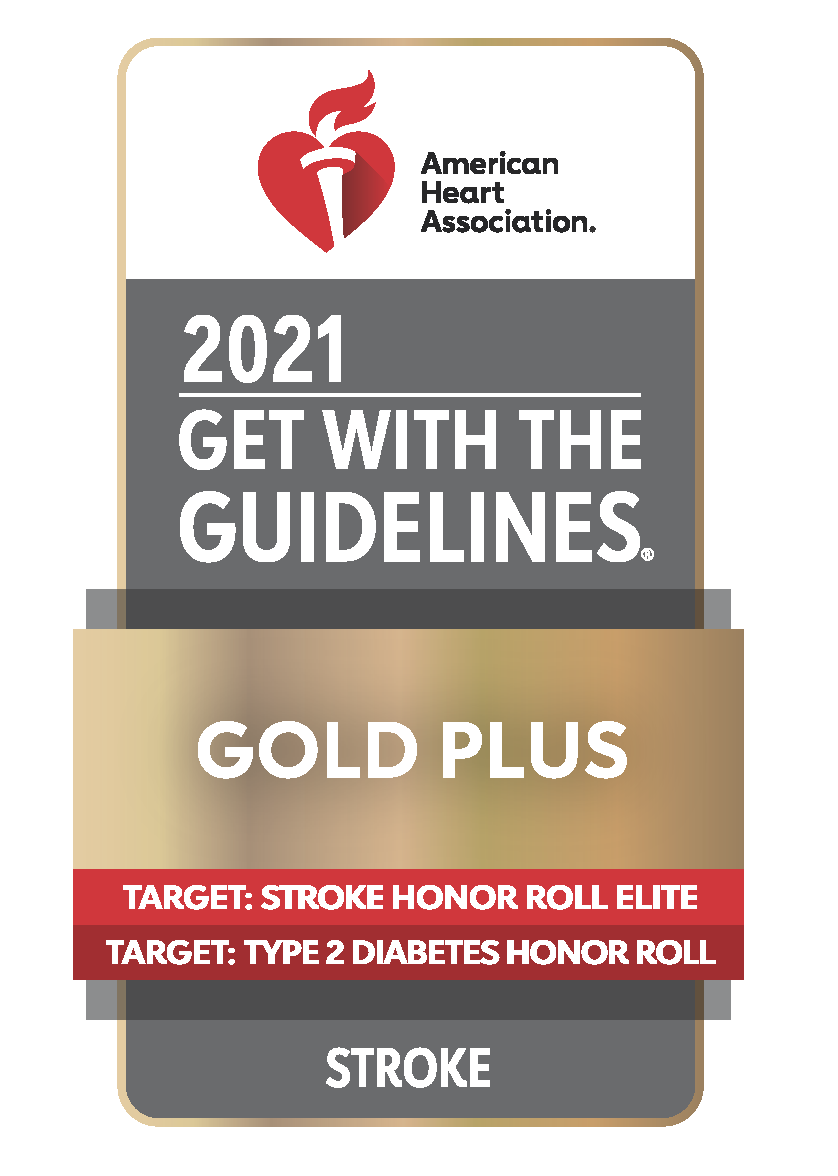 Confluence Health Hospital | Central Campus was recently honored with three awards from the American Heart Association and the American Stroke Association for maintaining a successful and impactful stroke program. These awards recognize CWH for applying the most up-to-date, evidence-based treatment guidelines to improve patient care and outcomes in the communities we serve.
Gold Plus Quality Achievement Award: Pertains to quality initiatives around standards of care (assessed for rehabilitation, discharged on an anti-coag, swallow evaluation before oral intake, how fast we treated them once they arrived, DC on a statin or high intensity, etc.).
Target: Stroke Elite Honor Roll Award: Based on door-to-treatment times for thrombolytic therapy under 60 minutes, 85% of the time.
Target: Type 2 Diabetes Honor Roll Award: Looks at diabetes treatment while an inpatient in patients with previous diagnosis of DM and therapeutic lifestyle changes at discharge.
These awards are the result of amazing teamwork between our Emergency Department, Inpatient, DI, Pharmacy and Rehabilitation staff and providers. Congratulations!