Introducing Open Access Scheduling
Schedule a same/next day care appointment at the East Wenatchee Clinic.
Schedule a same/next day appointment Monday through Friday 7:00 a.m. - 6:30 p.m. and Saturday 8:00 a.m. - 3:30 p.m. at our East Wenatchee location; 100 Highline Dr., East Wenatchee, WA 98802. Our Same Day/Next Day appointments are designed for one-issue visits, no critical/emergent issues, and everyone is welcome. Walk-In patients will be scheduled an appointment when  available.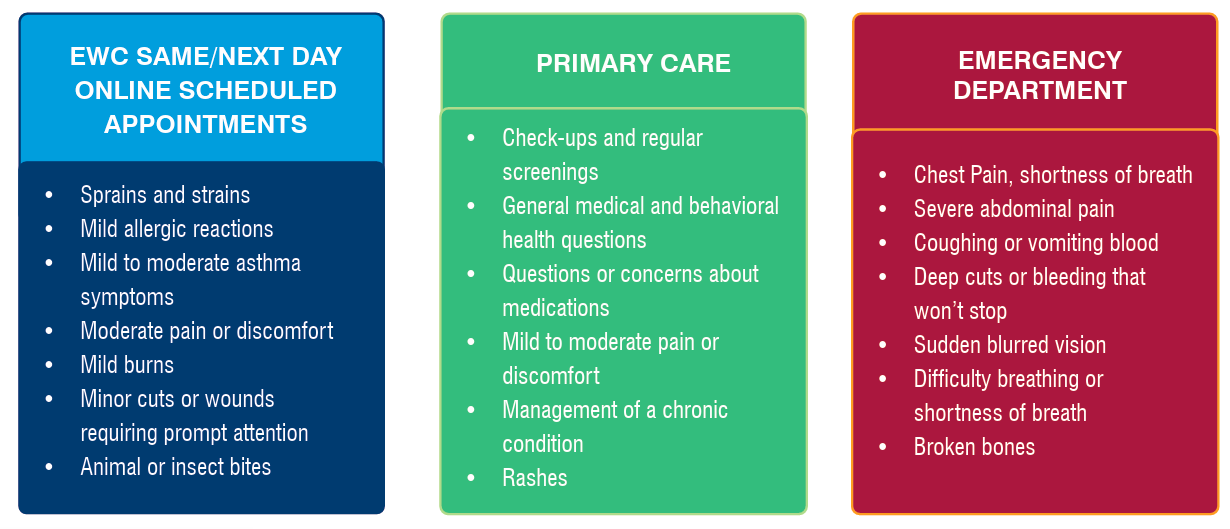 Visit our Care Options page to schedule your appointment today.