Press Release
Welcome to our Press Release page. Take a look at our latest press releases for Confluence Health. Here, you will find a list of articles published by Confluence Health where a press release has been issued.
2023 Articles:
Confluence Health Announces CNO Transition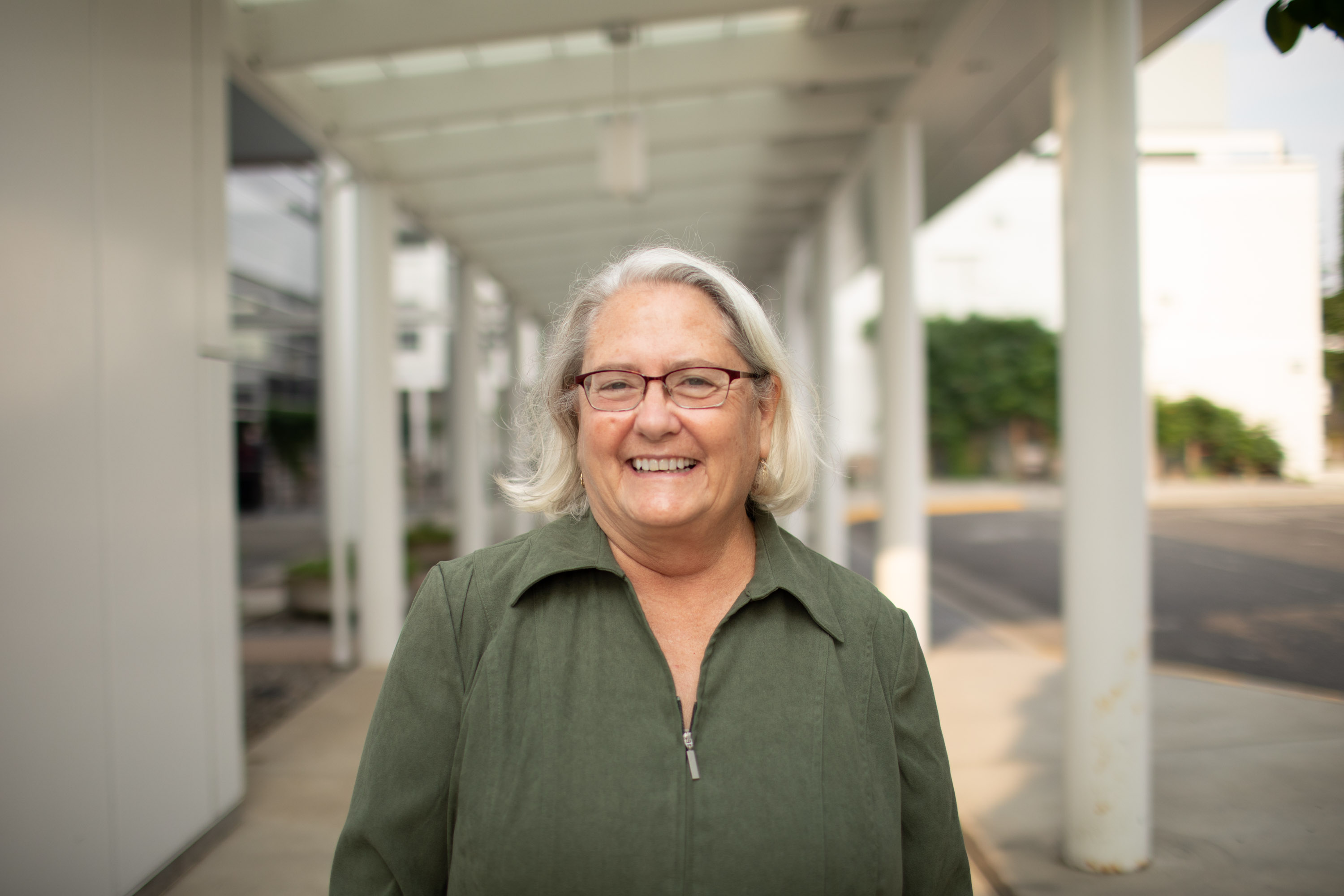 Beginning February 20th, 2023, Tracey Kasnic will transition from serving as chief nursing officer (CNO) to a new role as vice president of special projects for Confluence Health. At the same time, Kelly Allen, Confluence Health's CNO-elect for nearly a year, will step into the CNO role.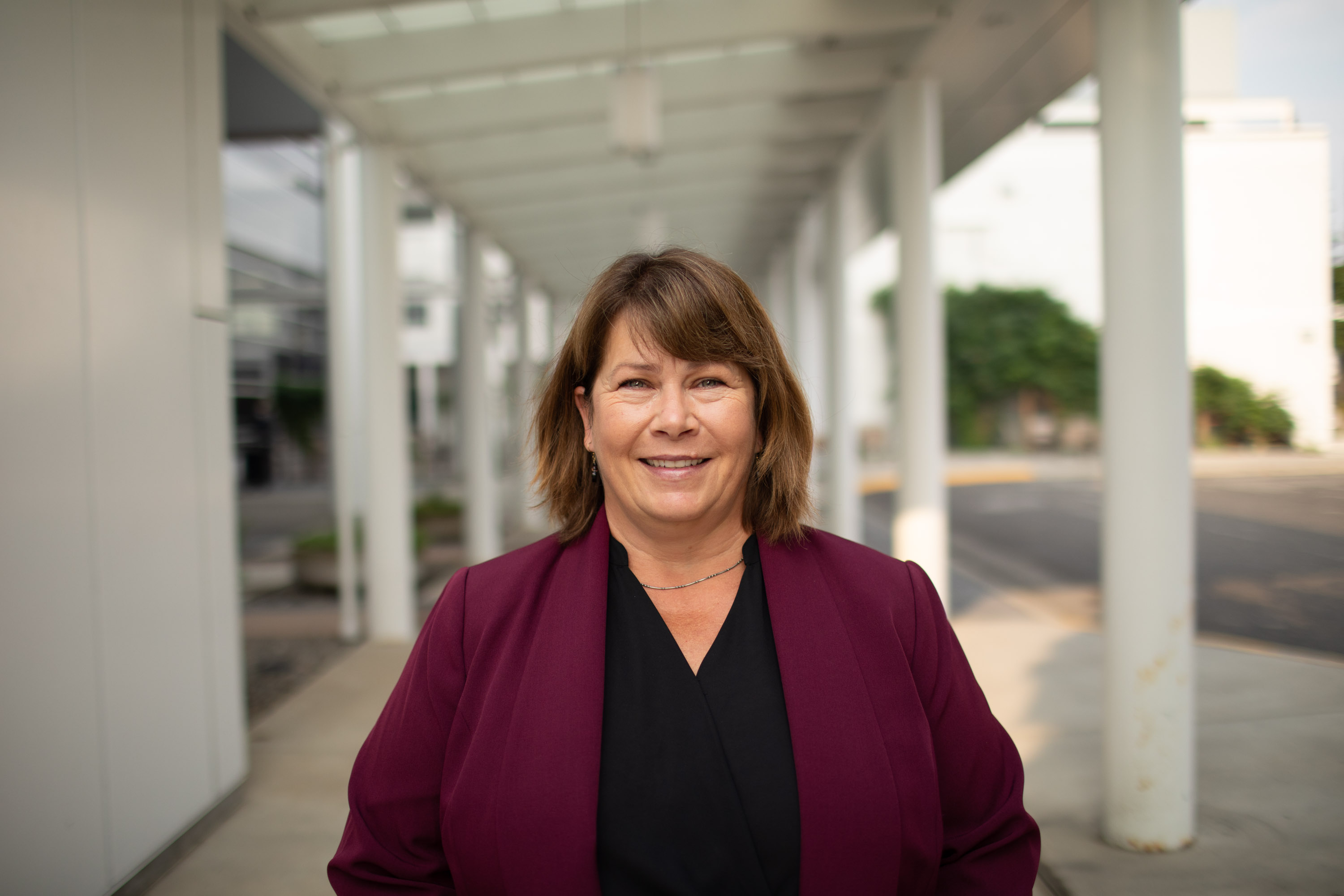 In addition, Deb Glenn will assume the director of nursing services role previously held by Kasnic at Wenatchee Valley Hospital, while also continuing to serve as post anesthesia care manager.
---
Wildly Caring: Confluence Health Partners with Wenatchee Wild to Fight Cancer.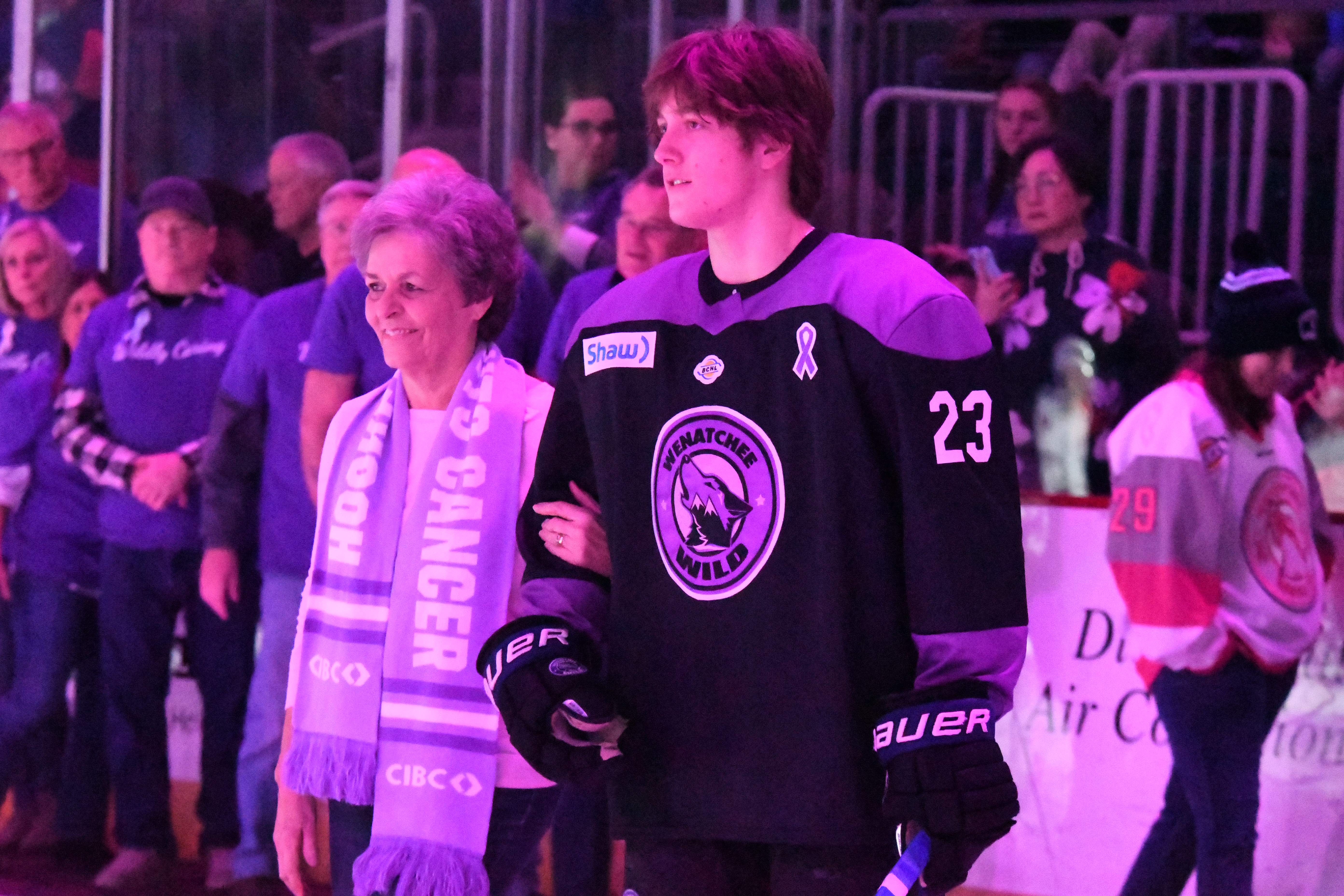 Partnering with the Wenatchee Wild, Confluence Health presented the Hockey Fights Cancer night at this past Saturday's game against the Prince George Spruce Kings with $3 from every fundraising ticket sold going towards causes that support the fight against cancer. In addition to the game, hockey fans also received rally towels to show their support, had the opportunity to snag a photo with Walt the Wolf, and browsed various booths and activities with information about local cancer support services. An auction for Wenatchee Wild hockey jerseys specially designed for the event was also held, with all proceeds going to support cancer programs. The event saw the largest turnout to a Wenatchee Wild home game since February 1, 2020 with 3,521 community members turning out to do their part to fight cancer.
---
2022 Articles:
A Show of Light and Love: Local Emergency Services Parade at Central Washington Hospital.
Christmas Eve was a bit brighter for patients, staff, and providers at Confluence Health as local emergency services came together to spread some holiday cheer to those who needed it most. Organized by Shawn Ballard from Ballard Ambulance, the procession involved EMS, fire, and law enforcement driving with their emergency lights flashing through the Central Washington Hospital parking lots to send a message of support and encouragement to those looking on from the hospital tower.
---
Confluence Health Emergency Departments Ask Residents to Help Prioritize Patients with Severe Illness – Wednesday, December 1, 2022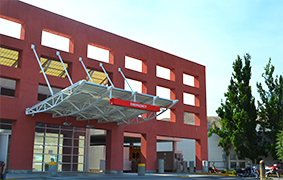 Due to high volumes of community members seeking care in emergency departments, patients are experiencing longer than normal wait times. Far from being only a local issue, this is a state and national challenge that all hospital systems are currently experiencing.
---
Saving Time, Saving Lives: Confluence Health Nationally Honored for Supply Chain Innovations Using A.I. Digital Assistant – Wednesday, November 16, 2022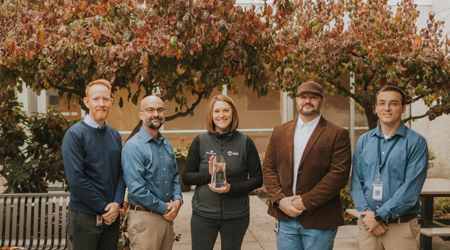 In healthcare, a few minutes can make a massive difference, so having access to supplies as fast as possible is not a matter of convenience, but a matter of life and death.
---
Dedicated To the Mission: Veteran Finds Aligned Values, Security At Confluence Health A Natural Continuation Of Service – Thursday, November 3, 2022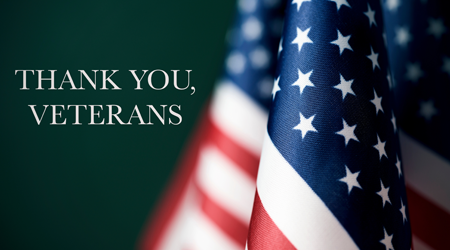 Upon returning home from his tours of duty as a hospital corpsman for the U.S. Navy, James Herron knew that he wanted to continue to help others.
---
With State of Emergency End, Confluence Health Announces Covid-19 Policy Changes – Tuesday, November 1, 2022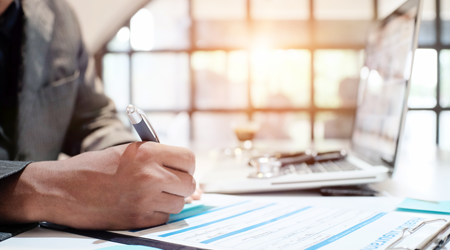 With the end of Washington State's COVID-19 state of emergency order yesterday after Governor Inslee's announcement, Confluence Health will be updating restrictions and guidelines for their facilities.
---
Confluence Health Will Focus Hiring on Clinical Positions to Ensure Sustainable Patient Services – Monday, October 31, 2022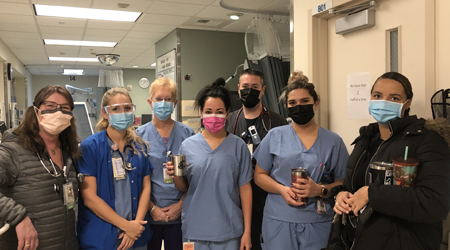 Confluence Health recently announced that it would focus its hiring on fulfilling clinical positions. Employees to fill clinical positions which directly administer, and support patient care are being actively recruited.
---
Confluence Health Consolidates PCUs to Better Ensure Sustainable Patient Services – Tuesday. October 25, 2022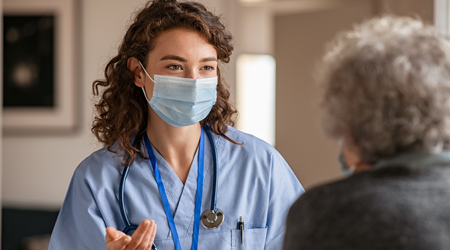 By November 7th, Confluence Health will consolidate their Progressive Care Unit (PCU) services within Central Washington Hospital. Unlike intensive care units (ICUs), PCUs are intermediate levels of care and work with patients who are more stable or do not require as much demanding care as an ICU patient.
---
A Helping Hand: Patient Need Prompts Creative, Cost-Saving Solution at Confluence Health – Wednesday, October 19, 2022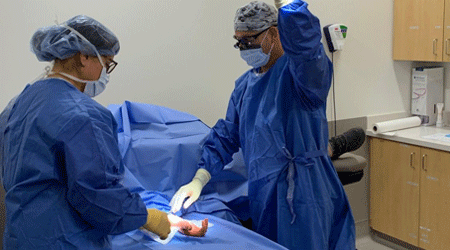 In early 2020, Confluence Health needed to ensure all had information about COVID-19 but recognized a difficulty in outreach.
---
Active Shooter Exercise Tests and Strengthens Regional Healthcare and First Responder Preparedness – Wednesday, October 12, 2022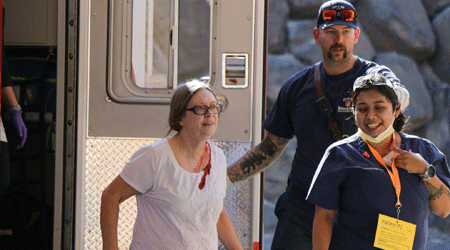 On Saturday, October 8th, Confluence Health partnered with Samaritan Healthcare and regional partners to hold a full-scale active shooter exercise in Moses Lake.
---
Not with Wands but with Willpower: 'Godmothers of Health' Partner with Confluence Health to Expand Vaccination Access and Healthcare Equity – Tuesday, October 4, 2022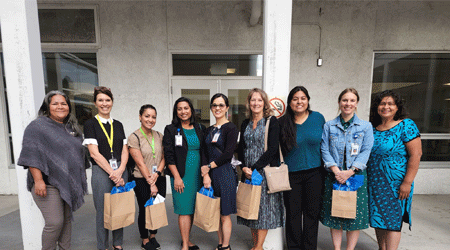 Messaging can be hard, especially for something as novel and unknown as COVID-19 when the entire world struggled to understand the magnitude of the issue in early 2020. In the early days of the pandemic, Confluence Health knew there was a need to ensure all communities had access to information about COVID-19, but also recognized that a difficulty in outreach existed.
---
Regional Healthcare Facilities Partner for Safety and Preparedness Exercise – Wednesday, September 28, 2022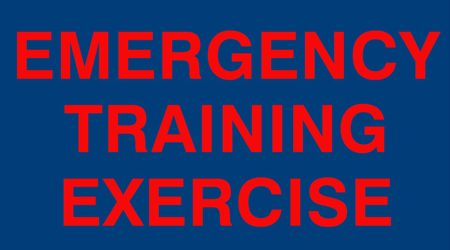 On October 8th, Confluence Health will partner with Samaritan Healthcare and regional partners to hold a full-scale active shooter exercise in Moses Lake.
---
Open Hearts: A Willingness to Grow Is at The Core of Great Patient Care – Thursday, September 22, 2022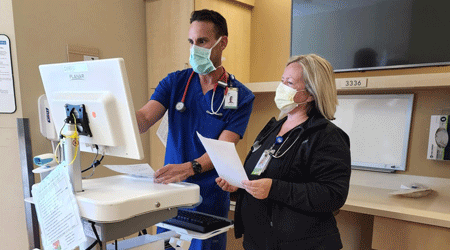 Process improvement work in most jobs can be a dry affair: efforts at small adjustments to aid a bottom line, tweaks to be more efficient, or streamlining some steps deliver a widget to market faster. But when your business is open-heart surgery, process improvements take on a whole new level of importance and seriousness.
---
New Confluence Health PACU Designed for Patients, Alongside Staff, With an Eye for The Future – Wednesday, September 7, 2022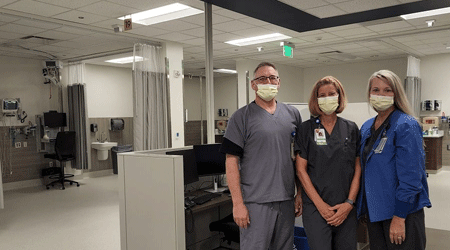 Confluence Health recently opened its newly expanded PACU which doubles its available beds to 20 to allow for better care of patients while supporting 12 operating rooms.
---
Confluence Health Breaks Ground on New Radiation Treatment Center in Moses Lake – Thursday , September 1, 2022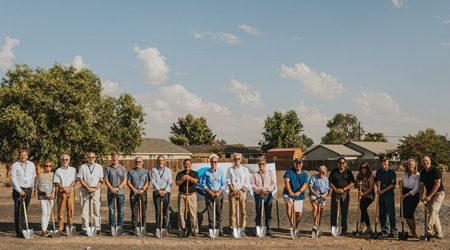 A top priority that has been in the works for several years, the groundbreaking on the $14.5 million facility represents a triumph for Moses Lake and for cancer patients in the region.
---
Confluence Health Announces Changes to Naming of Hospitals and Other Locations – Monday, August 22, 2022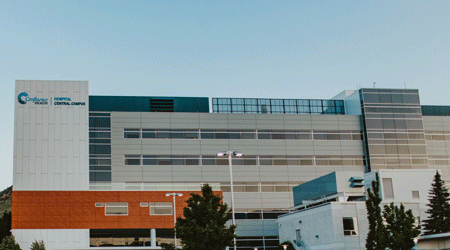 Confluence Health announced this week that it will be transitioning its naming conventions for its hospitals and other locations by summer of 2023 to increase clarity and allow for smoother services for patients. Though the name is changing, Confluence Health's commitment to care is not.
---
Confluence Health Board Approves Construction of New Radiation Treatment Center in Moses Lake – Friday, August 12, 2022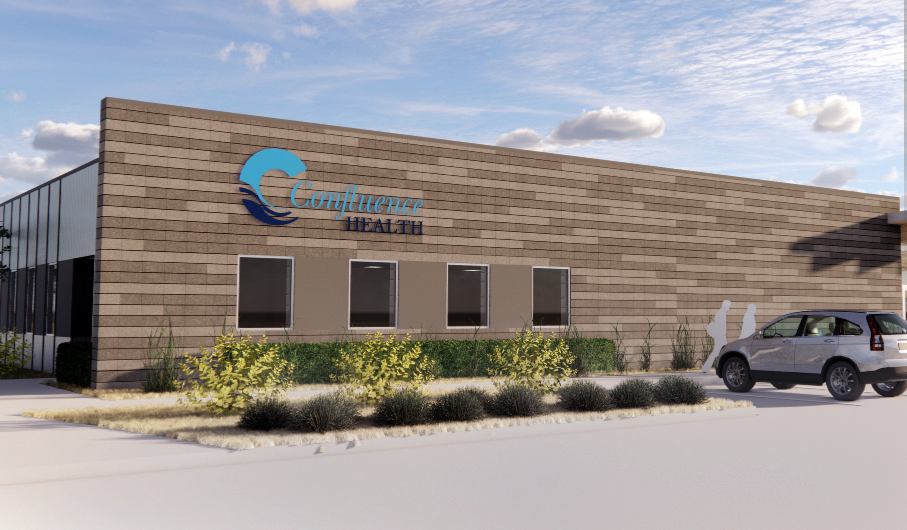 Confluence Health announced this week that their board formally approved the building of a new state-of-the-art radiation treatment center in Moses Lake.
---
Confluence Health Invests in The Healthcare Leaders of Tomorrow – Tuesday, August 9, 2022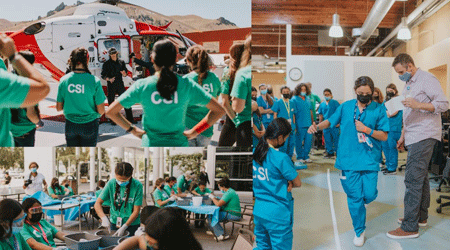 Confluence Health is proud to bring local teens the CSI Program (Caring Student Interns). The CSI program is for teens between the ages of 14 and 15, with an interest in learning about health careers.
---
Virginia Mason Franciscan Health and Confluence Health Partner to Expand Access to Specialty Medications – Wednesday, August 3, 2022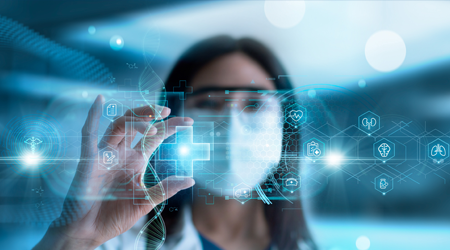 Today, Virginia Mason Franciscan Health (VMFH) and Confluence Health announced the creation of Madrona Health, LLC, a new joint venture to expand specialty pharmacy services across the Pacific Northwest.
---
WSNA Nursing Members Vote to Ratify New Contract with Confluence Health – Monday, July 18, 2022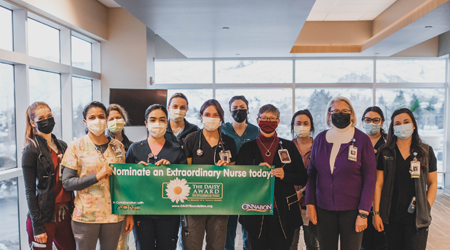 Local members of the Washington State Nurses Association (WSNA) union voted June 30th to ratify a new three-year contract negotiated with Confluence Health. WSNA represents in-patient nurses employed at Central Washington Hospital.